Board of Commissioners
The Board of Commissioners meets on the third Thursday of every month in the Harvey Riley Center for Education located at 2304 Ohio Street.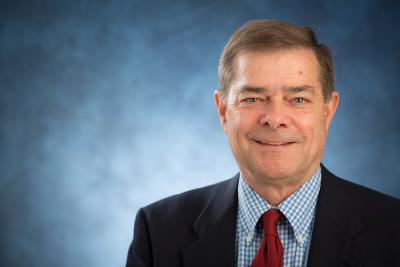 Edward Narozniak, Chairman
Mr. Narozniak was appointed to the HAP Board of Commissioners in 2003 and elected as Chairman in 2010 where he served until 2016. In September 2016 he was elected as Vice-Chariman of the HAP board. He served there until he was re-elected as Chair in 2021. He is the owner of Hertz Rent A Car franchises in Kentucky and the Caribbean. A native of Brunswick, Georgia, he has degrees from Nicholls State University and Louisiana State University. Eddie is active in the community and has been a past President of the Paducah Optimist Club, the Paducah Symphony Orchestra, and serves on several boards and commissions.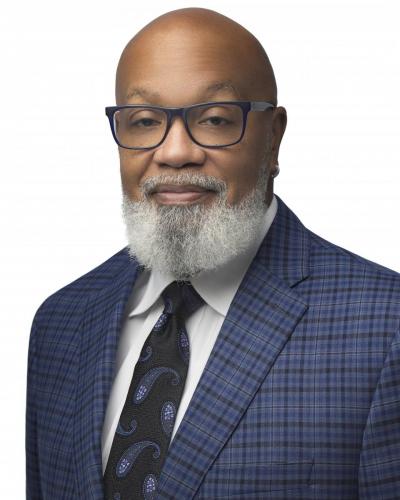 Raynarldo Henderson, Mayor's proxy
Raynarldo Maurice Henderson was elected as a city Commissioner in November 2020 with his term beginning January 1, 2021.  Commissioner Henderson was born in Chicago, Illinois, on January 28, 1962, where he was educated, licensed, and ordained to preach the Gospel.  He studied at Judson College (now Judson University) where he received a Bachelor of Arts degree in communications.  Commissioner Henderson also received a M.Div. (Master of Divinity) degree from the Southern Baptist Theological Seminary in Louisville, Kentucky. 
Pastor, as he is affectionately called, has been serving as the senior servant of the "historic" Washington Street Missionary Baptist Church for twenty-eight years.  Washington Street, organized in 1855, is the oldest Black congregation in Paducah and one of the oldest congregations in Western Kentucky.  Raynarldo Henderson is the seventeenth pastor.  He is also the founder and president of the Washington Street Community Development Corporation, a 501©(3) organization. 
Since arriving in Paducah in 1992, Pastor Henderson has been actively involved in community and state affairs.  He served on the Paducah Housing Authority board for seventeen years, sixteen of those years as Chairman.  In 2011, in honor of his dedicated service, the community center in Blackburn Court was renamed the Raynarldo M. Henderson Community Center.  Pastor Henderson was also appointed by Governor Ernie Fletcher to a Blue-Ribbon Panel to study the viability of the Kentucky Commission on Human Rights. 
In 2007, Pastor Henderson's sermon, "When God Puts You on Hold," was published in the Fall Edition of the African American Pulpit, a quarterly journal that serves as a repository for the very best of African American preaching and provides practical and creative resources for persons in ministry. 
Commissioner Henderson has been married for thirty-two years to the former Cheri Adams.  They have three adult children and one granddaughter.  While community is Pastor Henderson's passion, it is his commitment to the growth of the body of Christ that remains his first passion.
In serving as City Commissioner, he serves on the Municipal Housing Commission.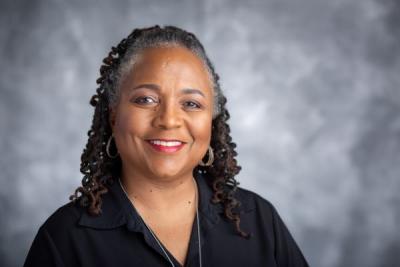 Melanie Nunn
Melanie E. Nunn is a retired educator who taught in the Detroit Public School system for over 21 years before retiring and relocating to her husband's hometown of Paducah. She holds a Bachelor's Degree in English Education from Kentucky State University and a Masters in Biblical Studies from Andersonville Theological Seminary. She is a licensed and ordained minister.
Although no longer employed as an educator, her passion for teaching and serving others has never diminished. She continued her service to youth through her role as the Program Director for the Oscar Cross Boys and Girls Club of Paducah, Inc. for ten years and served as Superintendent of Discipleship Training for seven years at Mount Moriah Missionary Baptist Church where she has been a member since 1996.
She was appointed to the Paducah Housing Authority Board by former mayor Brandi Harless in 2018. She is the current president of Paducah Alumnae Chapter of Delta Sigma Theta Sorority, Inc.; member of the Paducah-McCracken County NAACP; Leadership Paducah Class #27; Paducah Chamber of Commerce, Life Member of Kentucky State University Alumni, has worked on several community projects through United Way and supports numerous projects that encourage and promote youth initiatives.
She has received several awards and certificates of recognition throughout the years, but her most treasured accolade came from her father who, when asked to give remarks at her retirement, proudly proclaimed, "...this is my beloved daughter in whom I am well pleased."
She firmly believes in and lives by Luke 12:48b "For unto whomsoever much is given, of him shall be much required".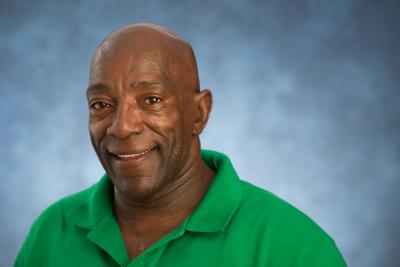 Albert Parker
Albert Parker servers as the Housing Authority of Paducah's resident appointed commissioner. Mr. Parker relocated to Paducah in 1991 from Annapolis, Maryland. Mr. Parker is a proud father of 8 children, five living in Maryland, and three in Kentucky. He is a faithful member of Ninth Street Tabernacle Ministries in Paducah where he serves as Deacon, Heavenly Seniors Ministry, Greeters Ministry and any other areas he is asked to serve. Mr. Parker previously worked for the United States Naval Exchange, McDonalds of Paducah as swing manager, and the City of Paducah Sanitation Department. Mr. Parker also serves on the Kentucky HIV\AIDS planning Advisory Council and serves for West KY Allied Services.  
Accomplishments:
Kentucky Colonel by former Kentucky Govenor Paul E Patton - 1998
Father of the Year Award from Paducah Head Start Preschool - 1996