Board of Commissioners
The Board of Commissioners meets on the third Thursday of every month in the Harvey Riley Center for Education located at 2304 Ohio Street.
John Shadle, Chairman
Mr. Shadle has been a resident of Paducah since 1960. He presently is self employed and owner of Purchase Realty. Formal education from Vanderbilt University and Murray State University, B.S degree. Church affiliation is Grace Episcopal. Military: 4 years active duty. Mr. Shadle was elected Chairman of the Housing Authority Board in September of 2016.
Past/present community involvement: Chairperson of Paducah Board of Adjustment, St. Nicholas Family Clinic and Paducah Symphony Orchestra, Vice Chairperson Paducah Chapter of American Red Cross, Kentucky Lake Power Squadron Commander, Paducah Rotary, and Paducah Planning and Zoning Commissioner.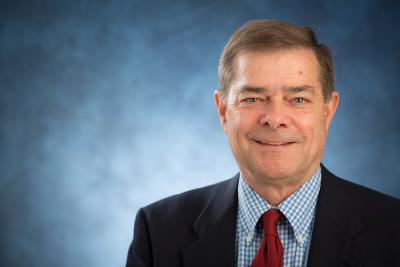 Edward Narozniak, Vice-Chairman
Mr. Narozniak was appointed to the HAP Board of Commissioners in 2003 and elected as Chairman in 2010 where he served until 2016. In September 2016 he was elected as Vice-Chariman of the HAP board. He is the owner of Hertz Rent A Car franchises in Kentucky and the Caribbean. A native of Brunswick, Georgia, he has degrees from Nicholls State University and Louisiana State University. Eddie is active in the community and has been a past President of the Paducah Optimist Club, the Paducah Symphony Orchestra, and serves on several boards and commissions.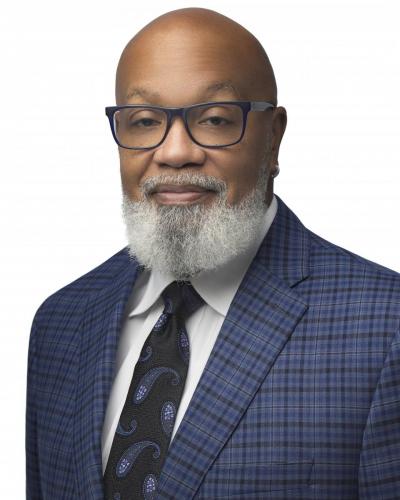 Raynarldo Henderson, Mayor's proxy
Raynarldo Maurice Henderson was elected Commissioner in November 2020 with his term beginning January 1, 2021.  Commissioner Henderson was born in Chicago, Illinois, on January 28, 1962, where he was educated, licensed, and ordained to preach the Gospel.  He studied at Judson College (now Judson University) where he received a Bachelor of Arts degree in communications.  Commissioner Henderson also received a M.Div. (Master of Divinity) degree from the Southern Baptist Theological Seminary in Louisville, Kentucky. 
Pastor, as he is affectionately called, has been serving as the senior servant of the "historic" Washington Street Missionary Baptist Church for twenty-eight years.  Washington Street, organized in 1855, is the oldest Black congregation in Paducah and one of the oldest congregations in Western Kentucky.  Raynarldo Henderson is the seventeenth pastor.  He is also the founder and president of the Washington Street Community Development Corporation, a 501©(3) organization. 
Since arriving in Paducah in 1992, Pastor Henderson has been actively involved in community and state affairs.  He served on the Paducah Housing Authority board for seventeen years, sixteen of those years as Chairman.  In 2011, in honor of his dedicated service, the community center in Blackburn Court was renamed the Raynarldo M. Henderson Community Center.  Pastor Henderson was also appointed by Governor Ernie Fletcher to a Blue-Ribbon Panel to study the viability of the Kentucky Commission on Human Rights. 
In 2007, Pastor Henderson's sermon, "When God Puts You on Hold," was published in the Fall Edition of the African American Pulpit, a quarterly journal that serves as a repository for the very best of African American preaching and provides practical and creative resources for persons in ministry. 
Commissioner Henderson has been married for thirty-two years to the former Cheri Adams.  They have three adult children and one granddaughter.  While community is Pastor Henderson's passion, it is his commitment to the growth of the body of Christ that remains his first passion.
In serving as City Commissioner, he serves on the Municipal Housing Commission.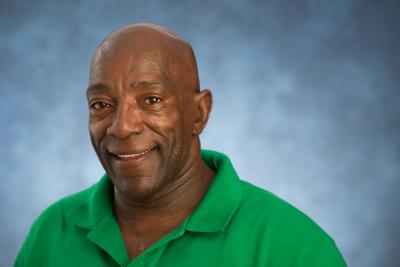 Albert Parker
Albert Parker servers as the Housing Authority of Paducah's resident appointed commissioner. Mr. Parker relocated to Paducah in 1991 from Annapolis, Maryland. Mr. Parker is a proud father of 8 children, five living in Maryland, and three in Kentucky. He is a faithful member of Ninth Street Tabernacle Ministries in Paducah where he serves as Deacon, Heavenly Seniors Ministry, Greeters Ministry and any other areas he is asked to serve. Mr. Parker previously worked for the Unites States Naval Exchange, McDonalds of Paducah as swing manager, and the City of Paducah Sanitation Department. Mr. Parker also serves as the President of the Housing Authority Resident Advisory Council and serves on the Kentucky HIV\AIDS planning Advisory Council and serves for West KY Allied Services.  
Accomplishments:
Kentucky Colonel by former Kentucky Govenor Paul E Patton - 1998
Father of the Year Award from Paducah Head Start Preschool - 1996