Board of Commissioners
The Board of Commissioners meets on the third Thursday of every month in the Harvey Riley Center for Education located at 2304 Ohio Street.
John Shadle, Chairman
Mr. Shadle has been a resident of Paducah since 1960. He presently is self employed and owner of Purchase Realty. Formal education from Vanderbilt University and Murray State University, B.S degree. Church affiliation is Grace Episcopal. Military: 4 years active duty. Mr. Shadle was elected Chairman of the Housing Authority Board in September of 2016.
Past/present community involvement: Chairperson of Paducah Board of Adjustment, St. Nicholas Family Clinic and Paducah Symphony Orchestra, Vice Chairperson Paducah Chapter of American Red Cross, Kentucky Lake Power Squadron Commander, Paducah Rotary, and Paducah Planning and Zoning Commissioner.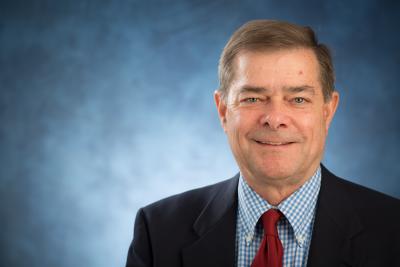 Edward Narozniak, Vice-Chairman
Mr. Narozniak was appointed to the HAP Board of Commissioners in 2003 and elected as Chairman in 2010 where he served until 2016. In September 2016 he was elected as Vice-Chariman of the HAP board. He is the owner of Hertz Rent A Car franchises in Kentucky and the Caribbean. A native of Brunswick, Georgia, he has degrees from Nicholls State University and Louisiana State University. Eddie is active in the community and has been a past President of the Paducah Optimist Club, the Paducah Symphony Orchestra, and serves on several boards and commissions.
Brandi Harless, Mayor
Paducah citizens elected Brandi Harless as mayor in November 2016 with her term beginning January 1, 2017.  A ceremonial swearing-in ceremony was held January 3, 2017. 
Current Employment and Position
CEO/Co-Founder Personal Medicine Plus 
Contracted Network Director, Purchase Area Health Connections  
Past Work Experience
Brandi has experience in community development, grant writing, research, and executive level management. Brandi served as the Program Director of Rocketown in Nashville TN, Research Assistant at Harvard University in Sierra Leone West Africa, and Knowledge Manager at Management Sciences for Health in DC.  Since moving home in 2009, she has served as Grant Writer/Development Manager for Heartland CARES, Innovation Director at EntrePaducah, and Executive Director at St Nicholas Family Clinic.  
Education / Training
B.S Vanderbilt University, Communication of Science and Technology 
Master's in Public Health, Boston University School of Public Health
Community Involvement
Brandi is an avid volunteer and has served several agencies as a member of their board of directors.  Locally, these include Child Watch, Paducah Day Nursery, and Project AIDS Orphan.  She is also a co-organizer of the group Progress Paducah and was involved in the Impact Poverty Task Force.  She was also a nominee for the Regional Women of Achievement Award.  Brandi graduated in 2016 from the Delta Regional Authority Executive Leadership Academy and looks forward to bringing the resources of the federal agency to Paducah.  Brandi served as the President of Rotaract in 2013.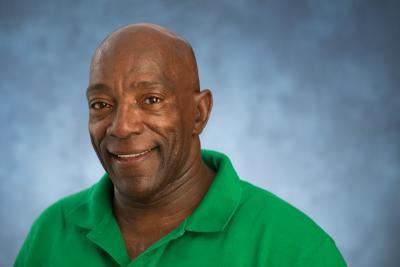 Albert Parker
Albert Parker servers as the Housing Authority of Paducah's resident appointed commissioner. Mr. Parker relocated to Paducah in 1991 from Annapolis, Maryland. Mr. Parker is a proud father of 8 children, five living in Maryland, and three in Kentucky. He is a faithful member of Ninth Street Tabernacle Ministries in Paducah where he serves as Deacon, Heavenly Seniors Ministry, Greeters Ministry and any other areas he is asked to serve. Mr. Parker previously worked for the Unites States Naval Exchange, McDonalds of Paducah as swing manager, and the City of Paducah Sanitation Department. Mr. Parker also serves as the President of the Housing Authority Resident Advisory Council and serves on the Kentucky HIV\AIDS planning Advisory Council and serves for West KY Allied Services.  
Accomplishments:
Kentucky Colonel by former Kentucky Govenor Paul E Patton - 1998
Father of the Year Award from Paducah Head Start Preschool - 1996